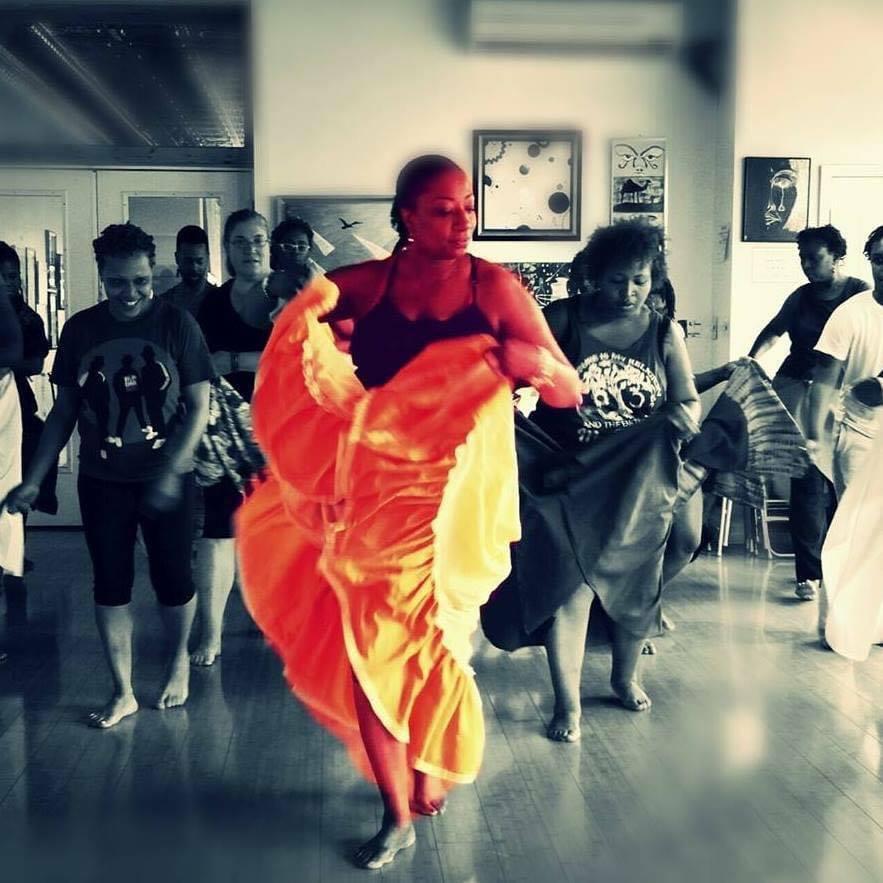 Meet Iyalorisa Abirola
We would like to introduce everyone to our instructor of orisa dance classes. Iya Abirola is the elder of her Ile, Ile Aganju of Evanston, IL. She officially joined the curriculum this Spring of 2021. We are proud to introduce her as a moderator for the Understanding Yorùbá Spirituality Through Proverbs course in addition to her teaching orisa dances.
About Abirola
Iya Abirola, Bridget Thomas, began performing at a young age when her older sister, Dee Dee Thomas, created a neighborhood theatre group called "Babes on Broadway". Though not able to follow her dream of becoming a performer, the arts stayed close to Abirola. After graduating college she began performing around Chicago land with a local singing group Call Jade; Abirola choreographed as well as sang for the group. From 1992 – 2003, Abirola performed with Muntu Dance Theatre of Chicago beginning as a workshop moving up to apprentice then part time member. Under Muntu, She studied dances from the African diaspora mainly traditional dances from West Africa. 
During that same time, Abrola began studying the Afro Cuban religious and folkloric dances; when her older sister Iya Asabi, began her journey in the Yoruba religion Abirola followed. Her and her sister began performing for religious and cultural function with Grupo Okokan all around Chicago. 
Today, Abirola not only performs for religious and cultural function but also as a dance class teaching the songs and dances of the Orishas. 
Check your inbox to confirm your subscription