Introducing the Foundations of
Òrisà

Worship Curriculum!
The Foundation to Òrisà Worship Curriculum is a study on the interpretations of spiritual elements found within the teachings of Yorùbá spirituality. Prepared by "Father of Òrìṣà," Alajé Fadesiyé, this curriculum provides òrìṣà devotees with an understanding of Yorùbá spirituality from a theological approach. It is an attempt to give a clear picture of Ifa-centric customs and reference points for advanced studies in òrìṣà worship. The curriculum is the foundation for understanding the intimate knowledge of Yorùbá spirituality.
Mission Statement


Ile Oro inspires spirituality and black excellence as a cultural foundation to enhance personal development, deepen familial bonds, and support the community towards creating a legacy that promotes world peace. ​
Yorùbá spirituality is the practice of ancestral veneration and òrìṣà worship to manifest blessings of abundance and health (mental, physical, and spiritual). Tikara Eni utilizes the physical-self, the emotional-self, and the spiritual-self to activate an internal spiritual power. With this power, we seek to create and maintain balance with our ancestors and nature and to gain awareness of the highest self that we all have the potential to access. Yorùbá spirituality provides an outlet to help keep us in alignment with our individual destinies and the highest potential that life has to offer.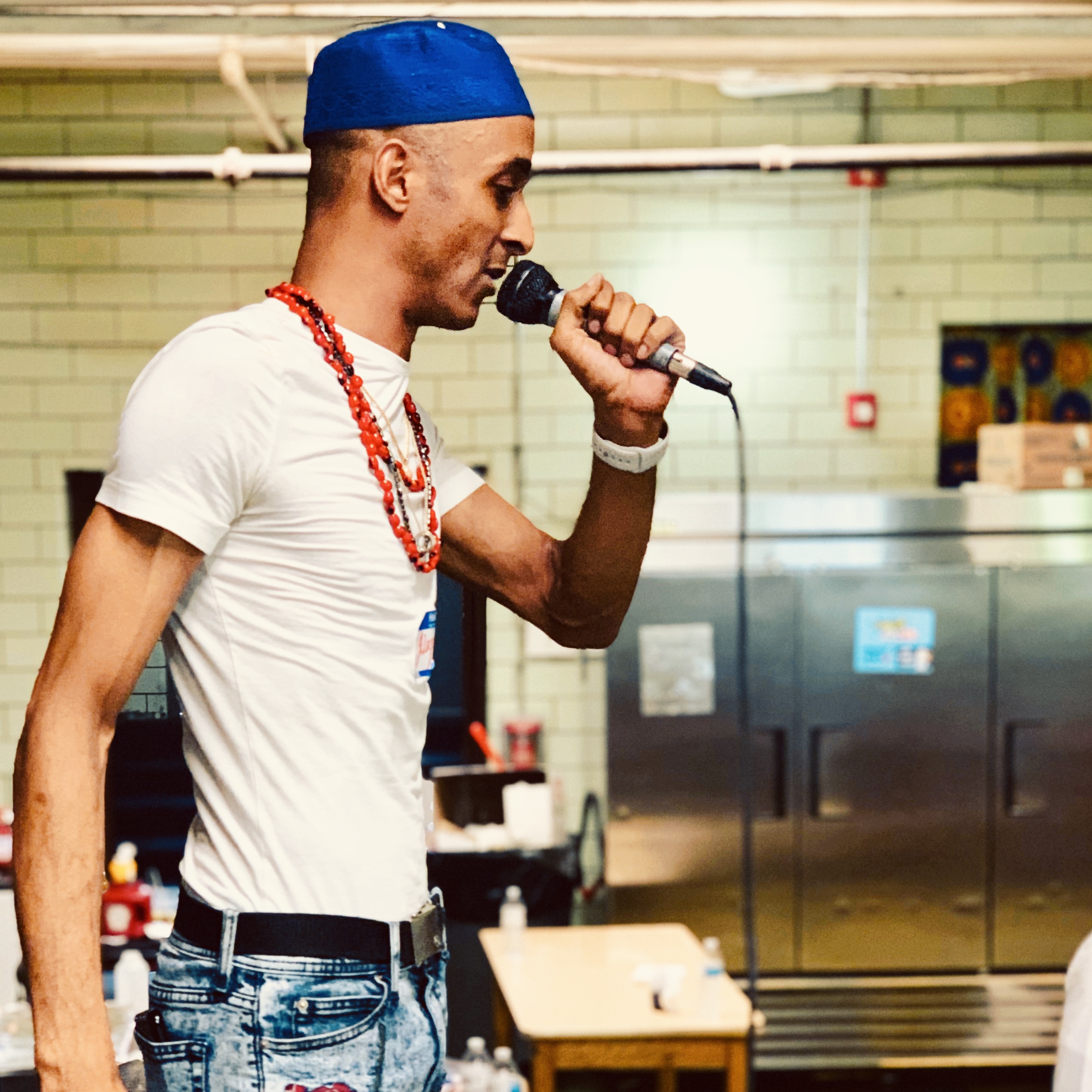 Alajé Fadesiyé
Founder & Executive Director
Born in 1982 and into a family of òrìṣà devotees, Alajé Fadesiyé was ordained into the priesthood of the Yorùbá deity Yemoja. He is an experienced practitioner of the Yorùbá-centric Lukumi tradition and has been mentored in òrìṣà worship by his elders, the honorable chief of ceremonies Ilari Oba (Willie Ramos), and guided by Olubanke (Jeffery Gonzalez). Alajé functions as a father of òrìṣà for Ile Oro and officiates over Lukumi rituals and ceremonies as required by the communities in which he serves. This curriculum is his hope of guiding devotees towards the practice of integrating thought and emotion while utilizing spiritual power to provoke positive change and healing. 
"Our goal is to help individuals achieve healthier and more spiritual ways of living life, all while we strive to create a sense of healing and solidarity within the community."
Asiel Adetoyé
Founder & Artistic Director